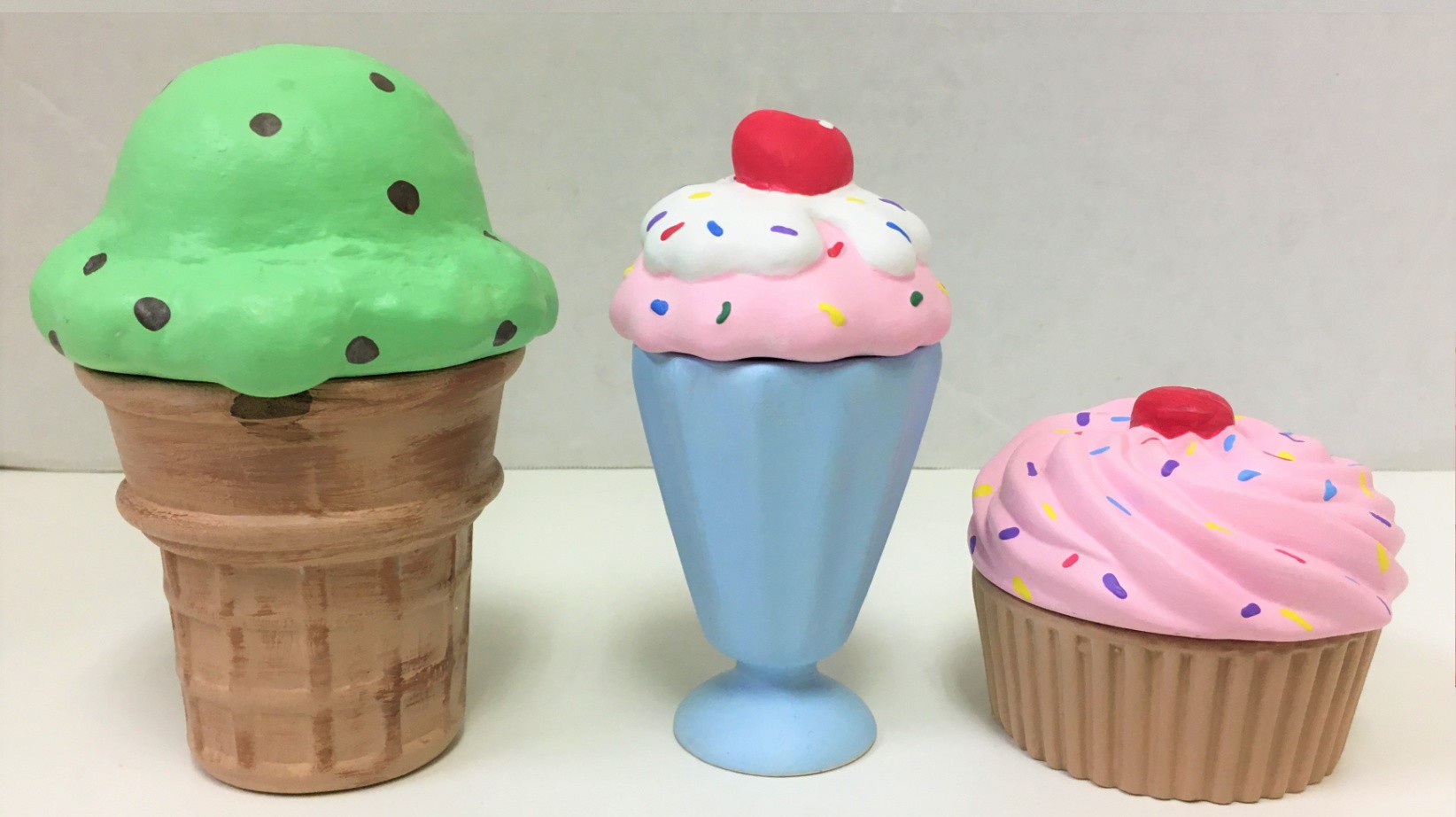 Guests paint decorative pottery with acrylic paints - Dress for a mess!
Then enjoy 30 minutes of food/cake time
This is a MAKE IT / TAKE IT event
Kids bring acrylic-painting pieces home the same day - no waiting!
For Ages 3+
Choose your Party Package
Party Level
Deluxe Party
Party Animal Party
Collectible Party
Pottery Piece
6" box/figure/bank/dishware
4.5" box/figure/bank/dishware
3" box/figure/bank/dishware
Party Length
1 3/4 hours
1 1/2 hours
1 1/2 hours
Price for 12 Guests
$499
$449
$399
Add'l Guests
$37.99
$30.99
$25.99
BYO Food Party Package Option
Party Level
Deluxe Party
Party Animal Party
Collectible Party
Pottery Piece
6" box/figure/bank/dishware
4.5" box/figure/bank/dishware
3" box/figure/bank/dishware
Party Length
1 3/4 hours
1 1/2 hours
1 1/2 hours
Price for 12 Guests
$469
$419
$369
Add'l Guests
$35.99
$28.99
$23.99
ARTrageous "All-Inclusive" Includes:
Use of our private party room
One art project per guest
1-2 Party Coordinators to host your event
Choice of beverages (soda, juice, bottled water)
Invitations, plates, cups, napkins, utensils, and candles
Party Package based on 12-guest minimum
Food Options:
1 slice of Pizza per guest (included in price package)
Upgrade to: Bare Burger All-Natural Chicken Strips/French Fries Meal ($6 p.p. add'l)
Sales Tax + 15% gratuity will be added to each party price
Host family always provides the cake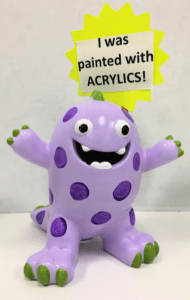 Let's Create Option
The New Normal Party
Art-Only, Budget Friendly Event
Guests paint decorative pottery with acrylic paints - Dress for a mess!
This is a MAKE IT / TAKE IT event
Kids bring acrylic-painted pieces home the same day - no waiting!
No food is served at Let's Create Parties
This is a DROP-OFF event.  Only host parents can stay to keep social distance in order
Minimum of 6 guests (in the main studio); Current maximum 12 guests (in the party room)
Masked ~ Distanced ~ Sanitized
For Ages 3+
Party Level
Deluxe Party
Party Animal Party
Collectible Party
Pottery Piece
6" box/figure/bank/dishware
4.5" box/figure/bank/dishware
3' box/figure/bank/dishware
Party Length
1 3/4 hours
1 1/2 hours
1 1/2 hours
Let's Create Parties Cost
37.99 pp + Tax + 15% gratuity
30.99 pp + Tax + 15% gratuity
25.99 pp + Tax + 15% gratuity
Continue the fun at Bare Burger
At the end of your session, you can go out our back door to your reserved table at Bare Burger Restaurant
Lots of all-natural Kids' Meal Options
Plus:  Bring a Birthday Cake, and they'll serve it for you
This option is for groups up to 12 guests, and is available from 12 noon - 4 pm daily.
Click HERE for Bare Burger's Menu
ARTrageous "Let's Create" Party Includes:
One art project per guest
Festive Wrap
1 Party Coordinator to host your event
Party Invitations