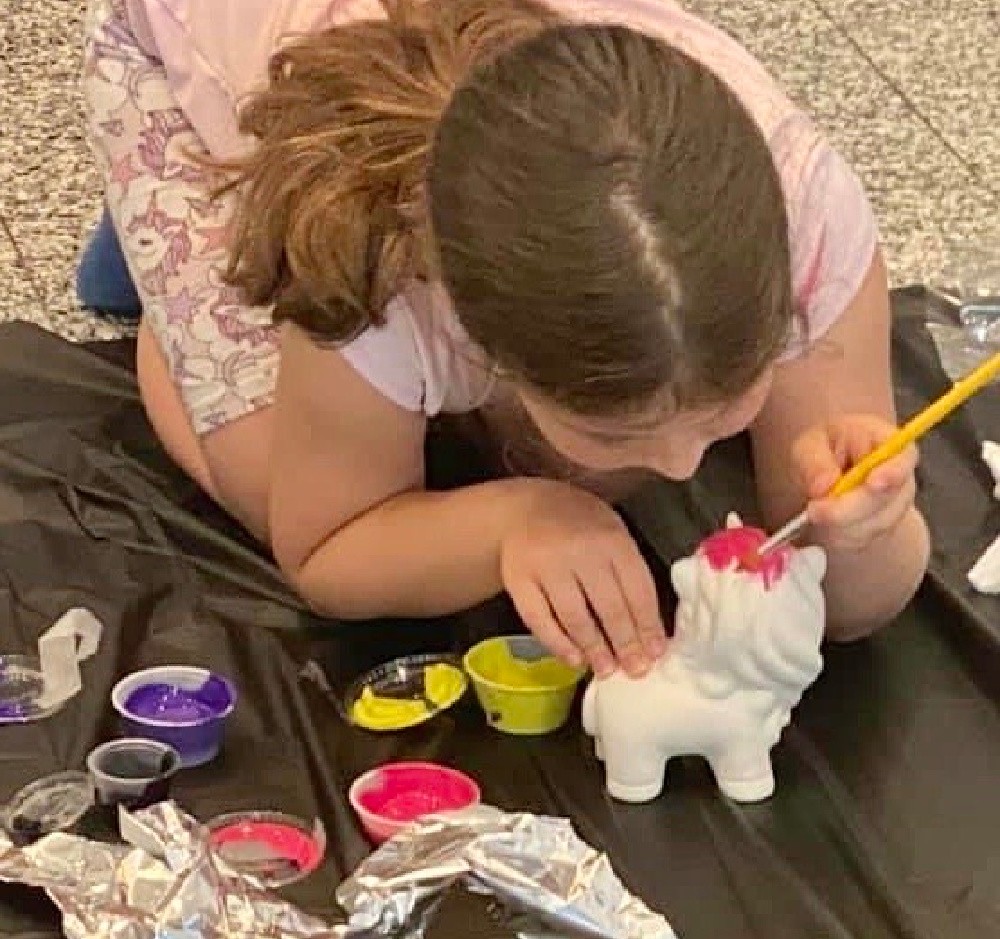 How It Works
Art-to-Go Kits
Are you ready for some amazing, safe-at-home fun?
Let ARTrageous help, with our exciting new Art-to-Go Kits!
Whether it's for Ladies Night In, Zoom Happy Hour, a Special Birthday, or some Family Fun Time, we've got an art kit you'll love!
Art-to-Go Kits are available in five art forms, with loads of projects to choose from.  Kits come complete with all the materials and instructions you'll need for a jolly good time and a delightful finished project.
Choose From:
1. Traditional Fired Pottery
Paint these pieces with the GLAZES provided, and return them to us for firing.  Traditional Fired Pottery pieces are usable and food safe.  Pick up fired pieces at ARTrageous.  (We'll give you a ready-date when you drop them off.)
2. Acrylic-Painted Pottery
Paint adorable pottery pieces with acrylics.  These pieces are for  decorative use only, and are not food safe.   Kits include brush-on gloss sealer, so your piece stays gorgeous forever!  And no return trip for firing, so … easy-peasy!
3. Traditional Mosaic Kits
Do an edge-to-edge mosaic design; grout your piece the next day with the materials provided; then stand back and cheer!  If you haven't tried mosaic art … don't hesitate.  It's fun, easy, and way-cool!
4. Mixed Media Mosaics
Paint your wood base in acrylics; accent with our eye-catching mosaic elements; and enjoy this fun ride!   Your jazzy, bejeweled piece will be creative, interesting, and uniquely you … and it will be ready to hang the moment it's dry.
5. Glass Painting
Paint a special wine glass or home-décor wine bottle (complete with a string of twinkling fairy lights).   Use our special Gloss Enamel Paints, and add your strokes of genius.   Then easily set the design in your home oven.  Your favorite beverage never looked so good!
Click HERE to see all of our available Kits!
Order from our pre-made selection ... or dream up your own project and colors for a custom kit made just for you!
(Please call in your custom orders 24-hours in advance, so they're ready for you to grab-n-go.)