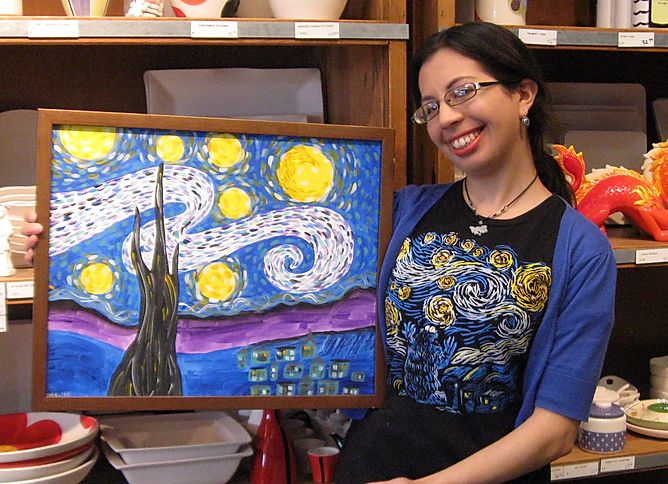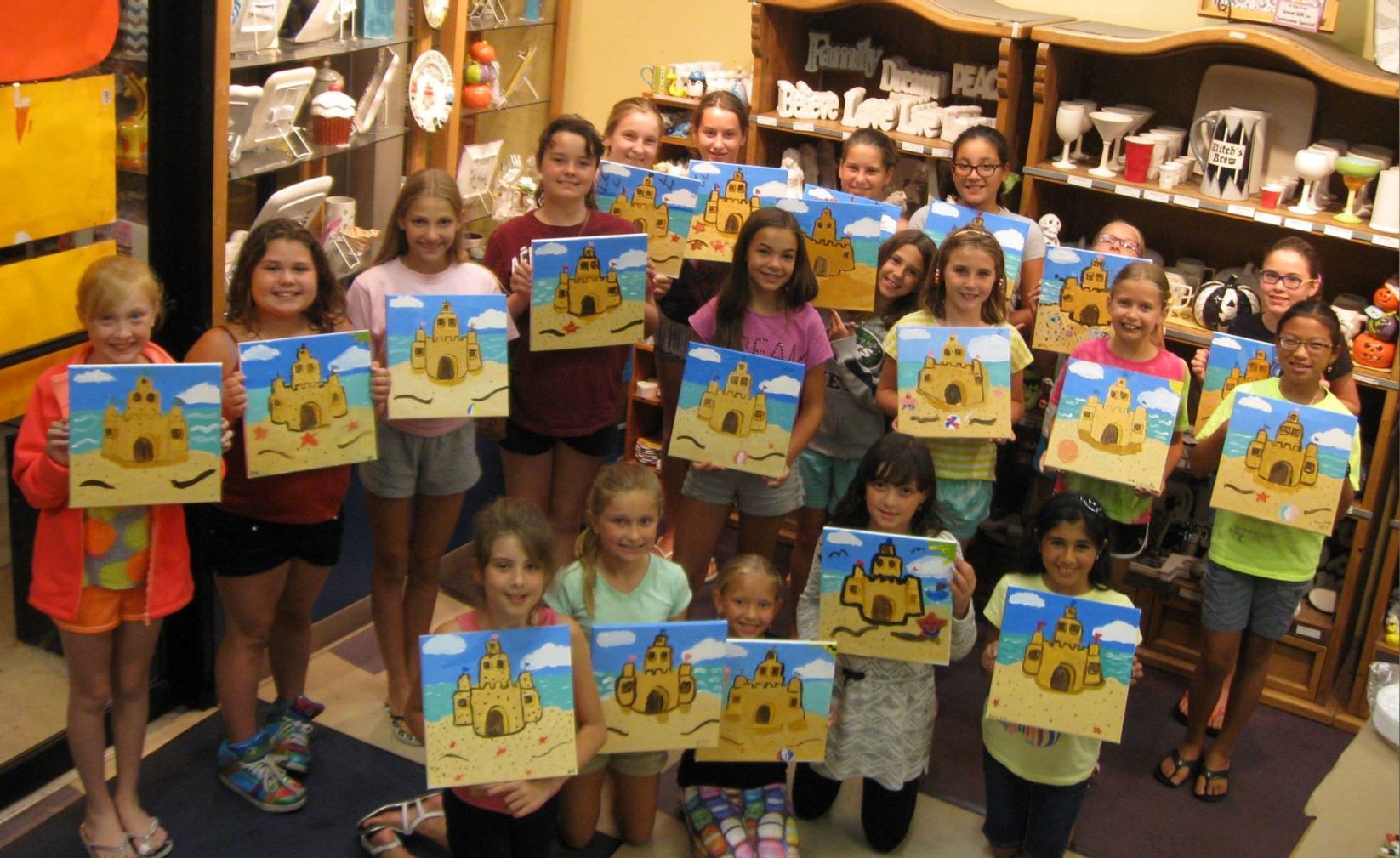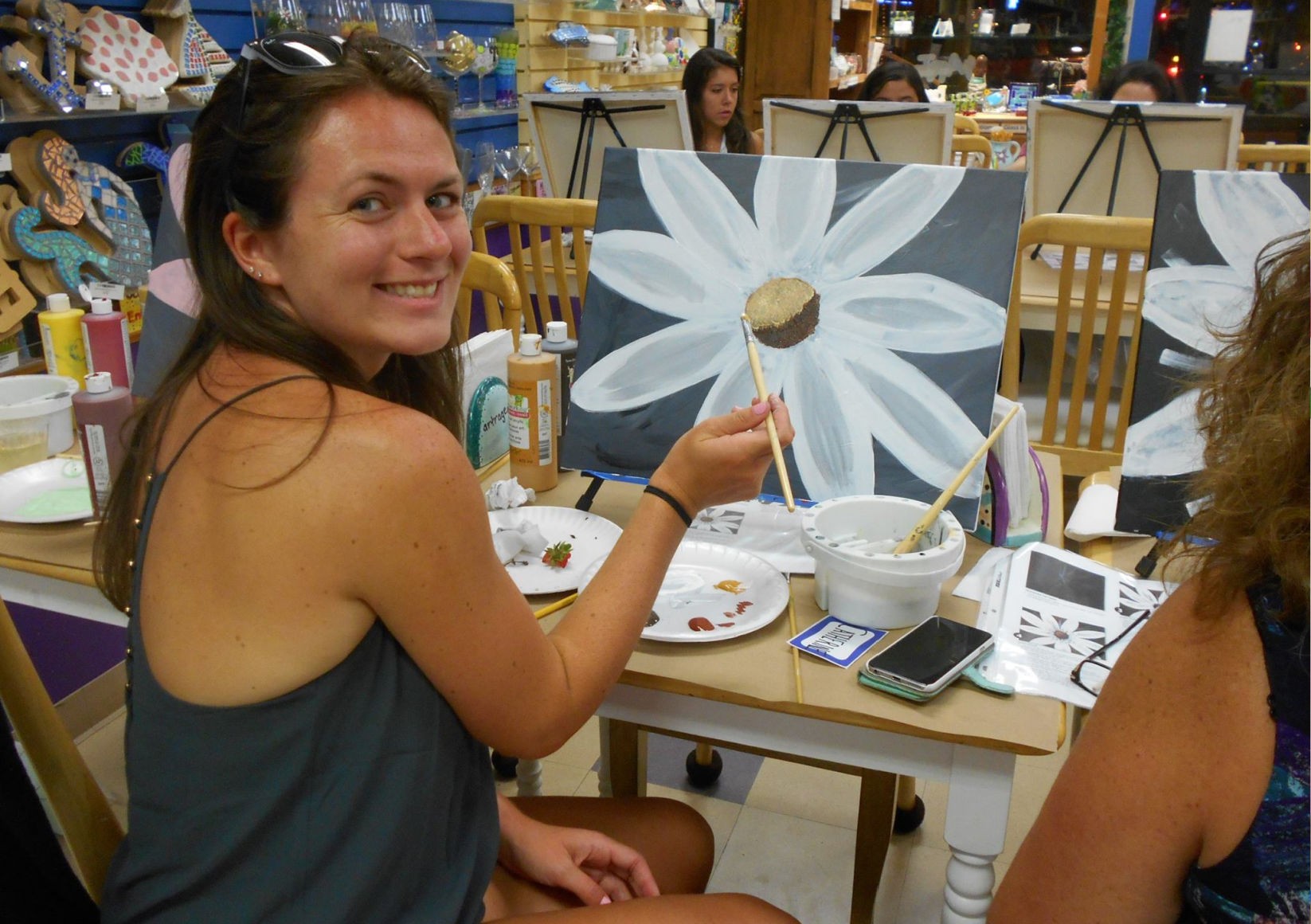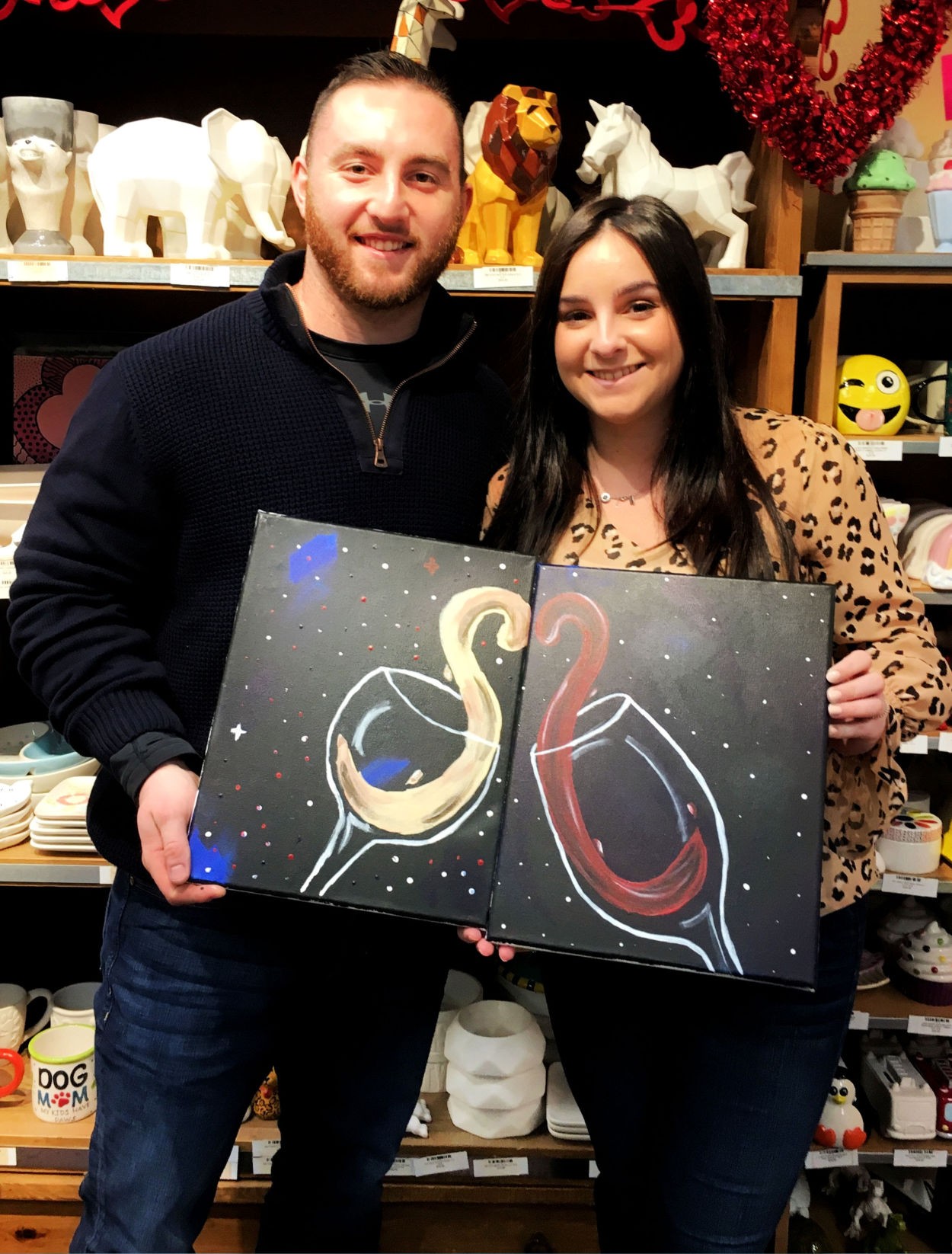 Canvas painting brings out the artist in everyone!
Beginners Unite ... There's no experience necessary at our canvas events!  We make it SO simple to get a great a result ... and you'll feel like Picasso in no time!
Just check our revolving calendar of Canvas Events.  Select your favorite design.  And click to join.  It's that easy!
2. Paint Your Masterpiece
Not an artist?  Not a problem!  Our canvases are designed with you in mind.  Just take a seat at an easel, trace the design onto canvas, and paint step-by-step with our instructor.  It's fun, simple, and you'll be amazed at the result!
3. Sign Your Piece & Take it Home!
Once you have your project exactly the way you like it, just add your signature.  Then stand up and take a bow!  You're officially an artist.  We can even FRAME your masterpiece, so it's ready to hang that day.
CANVAS PAINTING QUICK FACTS: 
WHEN?   At scheduled events.  Canvas Painting is not available on a drop-in basis.
CANVAS PRICES: Canvas pieces are priced accordingly, and are usually in the $40-$45 range.
CANVAS PRICES INCLUDE: Canvas, paint, materials, and instruction.
EVEN KIDS CAN DO IT!:   Check our calendar for Kids Canvas Events, too!   You won't believe what your one can create!
COUPLE'S CANVAS ROCKS!   You and your partner paint a canvas that, together, make an awesome canvas.  Perfect for DATE  NIGHT.
DRYING TIME:   Acrylics on canvas dry fairly quickly.  However, we have fans and a blow dryer to speed things along if you'd like.  We recommend you WAIT until your paint is DRY before you leave the studio.
APRONS are provided at canvas events, to protect clothes from acrylic paints.
DESIGNS: We have a variety of designs available for Kids and Adults!