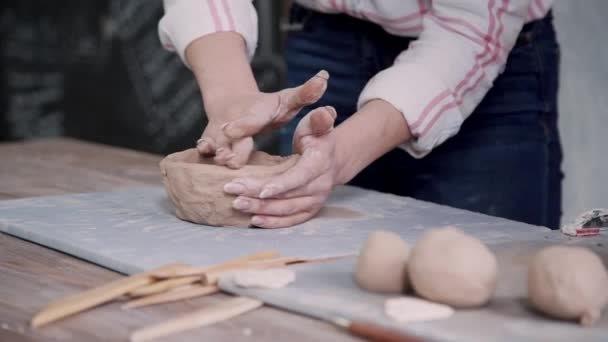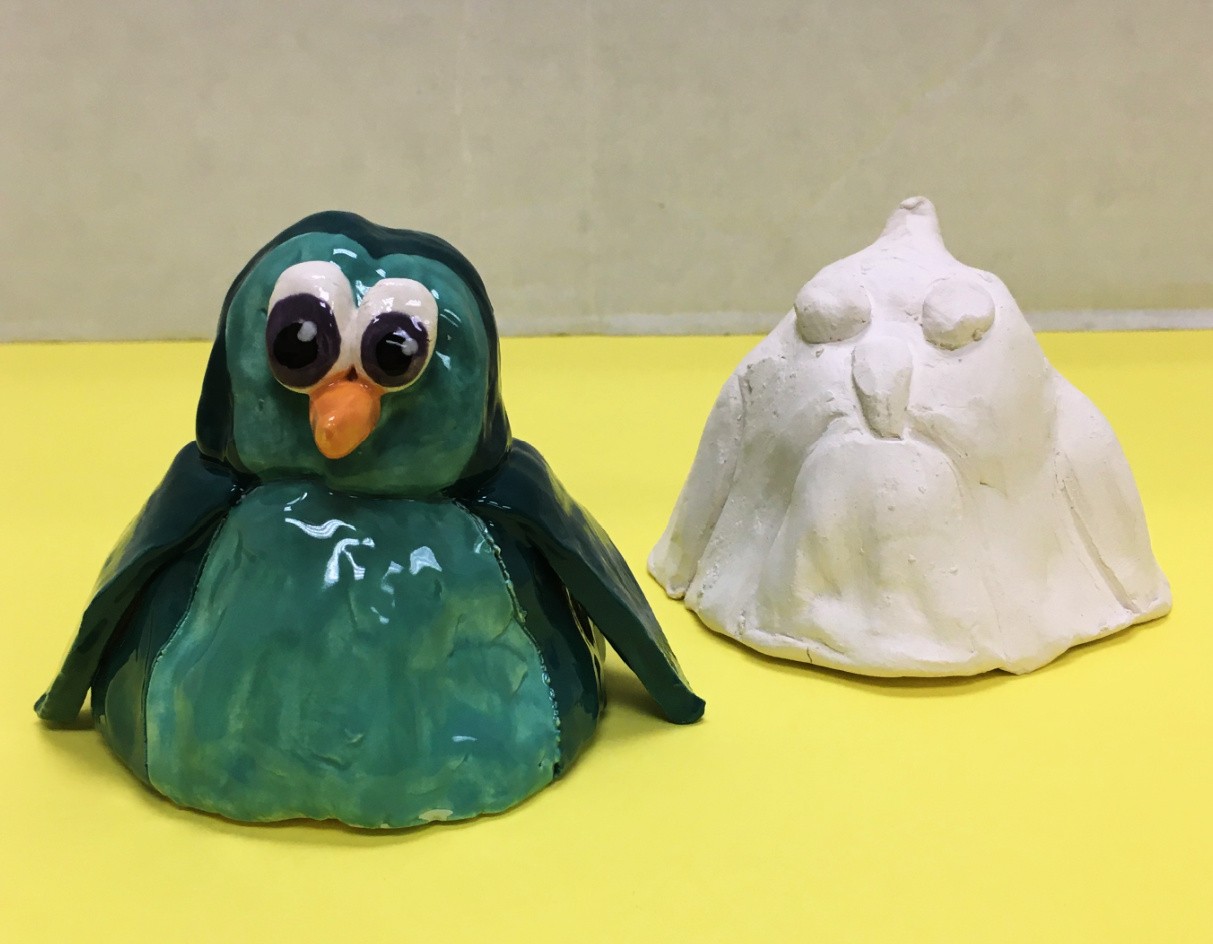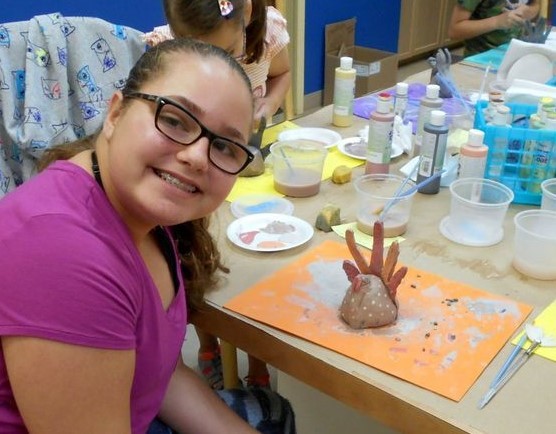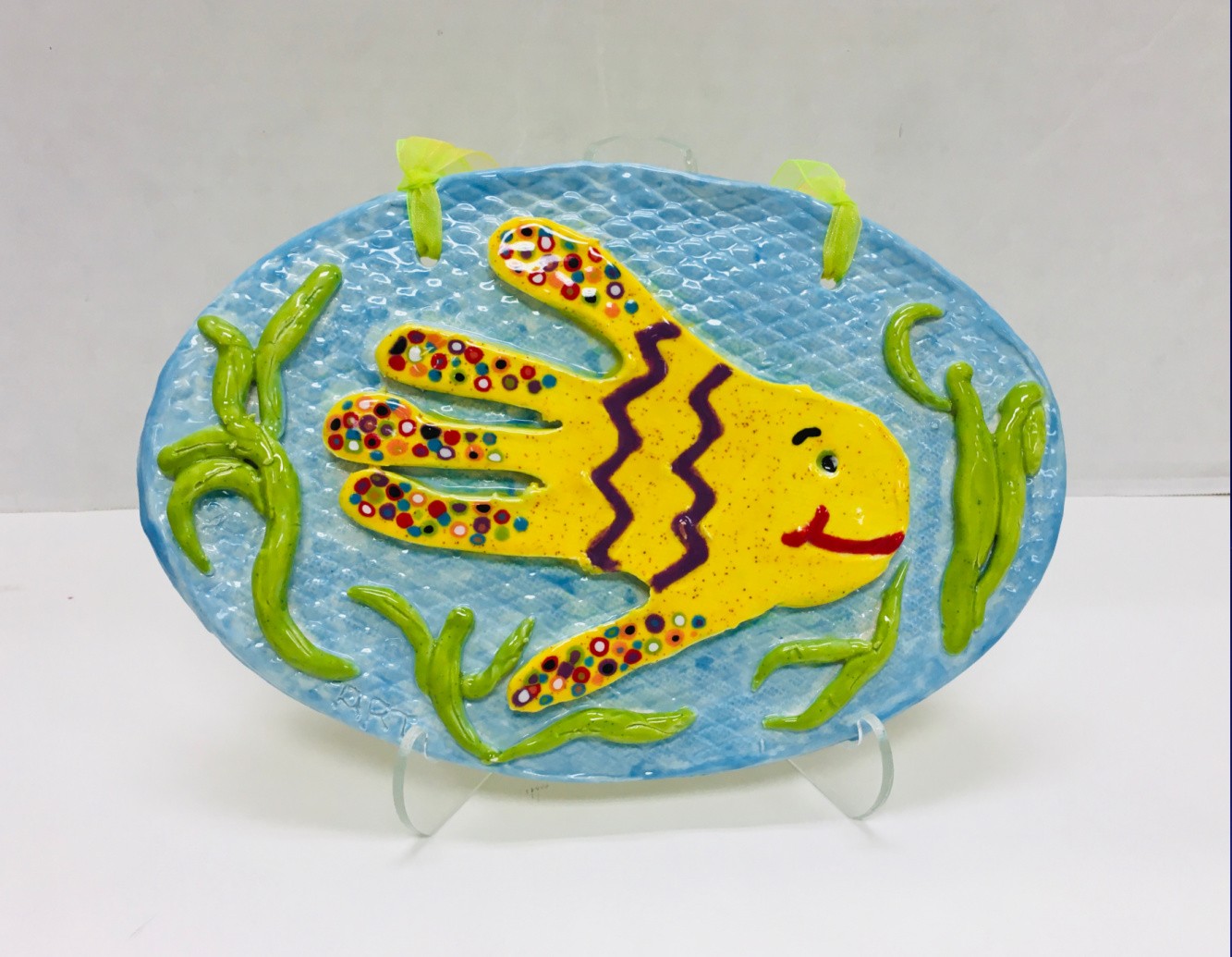 Clay is a super inviting medium … soft, cool, and easily manipulated into endless fun and creative possibilities.
Experience the joy of Clay Hand-Building with us at a Clay Creations Event.  You'll roll, pinch, twist, stamp, and mold clay into decorative pottery pieces or functional serving ware.
No experience necessary … follow along with us step-by-step to create your unique piece of clay art.
1. Create Your Clay Piece
Roll out clay with our slab roller (Easy, like using a pasta machine.)  Emboss it with stamps and accessories.  Make pinch pots.  Form flowers and other cute add-ons.  Play with your clay until it's just the way you like it.
2. Then We'll Fire It
Your clay piece will dry under our watchful eyes for a full week.  Then we'll kiln-fire it to almost 2,000 degrees, to transform it into a durable pottery piece.
3. Come Back and Add Color
Splash, splatter, and express your creativity as you paint your clay creation.  Then we'll glaze it, fire it again, and Bam!  It's ready for pick up!
4. Show Off Your Talent
You did it!  Now you have a one-of-a-kind, I-can't-believe-I-made this,  show-stopper!   So, high-five yourself, message your friends, and post it on Instagram.  Go, you ... you're a clay artist!
CLAY CREATIONS QUICK FACTS:
WHEN?  Watch our calendar for Clay Events, and click Join.  It's that simple!
CLAY PROJECT PRICES vary, depending on the size of the piece.  An average cost would be: $45 for the Create with Clay Event, and half the clay project cost ($22.50) when you return to paint your piece.   Clay event price includes:  raw materials, the use of modeling and design tools, and demonstration/ instruction.
KIDS' CLAY PRICES are less than adult projects, since kids' projects are simpler, and are created and painted in one visit.  An average kids' clay project is in the $25-$35 range.
CARE & FEEDING: Treat your fired art lovingly.  Hand wash with mild soap, and avoid the microwave and dishwasher.
DESIGNS: We have a variety of designs available for Kids and Adults!