Meet the ARTrageous team. We're a super talented, fun-loving bunch of creative geniuses who are here to make your trip to the studio successful, stress-free, and most importantly, FUN!
We're here to help you enjoy the ARTrageous Experience in every way possible. Don't hesitate to call on us, and remember:
​It's GREAT to CREATE ... at ARTrageous!
I'm Karen Rifai, and I'm the creative force behind ARTrageous! I've always been artsy and crafty, but my mind was b-l-o-w-n the first time I entered a paint-your-own-pottery shop. The idea of putting my own designs onto usable serving pieces was electrifying, and I was instantly hooked! I wanted to live and breathe pottery 24/7, and opening my own studio was a natural progression for a pottery-nut like me. So I travelled the country, trained with industry experts, and in 2005, ARTrageous was born.
Since then, we've expanded to offer lots of cool new art forms (so fun!). And it continues to be my absolute joy to dream up fanciful projects to share with you. Thank you all for joining me on this journey, and for being part of our fabulous, ever-expanding group of customers-turned-friends.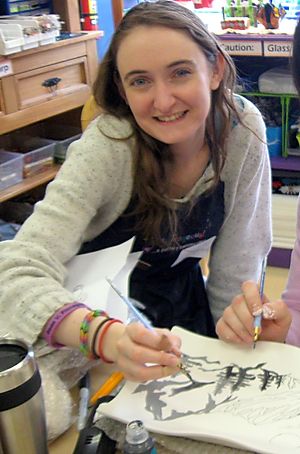 Joanna Murray, Studio Manager
I'm Joanna Murray, and I'm the Studio Manager at ARTrageous. I handle lots of the day-to-day operations – from staffing and scheduling to merchandising and decorating – that keep the studio running smoothly for you. You'll also find me hosting parties, instructing Girl Scout Troops, and being Santa's Special Helper at our annual holiday event. I have been with ARTrageous since 2013, and hold a BFA degree in Studio Art with a concentration in Sculpture, and a minor in Art History, from The College of Saint Rose, in Albany, New York. In my free time, I enjoy music, sushi, and my cute-as-a-button kitty, Lulu.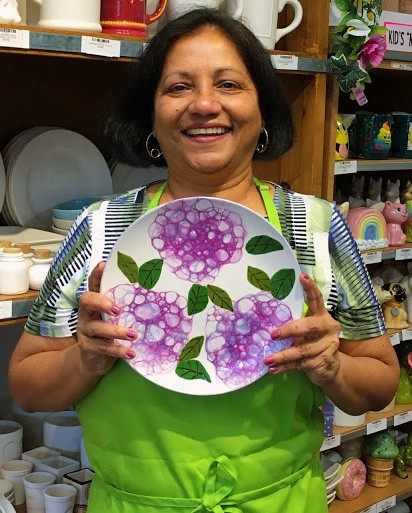 Annmarie Labib, Studio Assistant
HI, I'm Annmarie Labib and I'm enjoying my time here at the Rageous since March 2015 as a Studio Assistant. I love welcoming new customers, throwing parties, and learning new art forms. As pictured, my favorite art technique is called "Bubble Painting". In my free time, I love following current events, testing new recipes, and enjoying family time.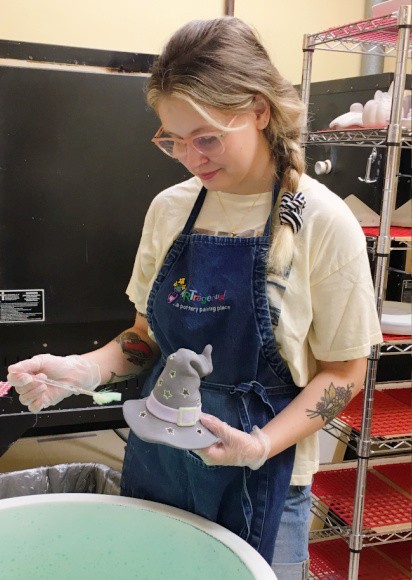 Katelyn Koch, Kiln Room Manager
I'm Katelyn Koch and I've been a proud member of the ARTrageous team since 2018.  Currently, I am the super-busy ARTrageous Kiln Room Manager. Not only do I fire your pottery and glass pieces, but you'll also find me teaching classes, hosting special events, and more. At the studio I enjoy teaching customers about the different art forms we have available and helping them create their masterpieces.  When I'm not in the studio, I love spending time with my cats, making my own pottery at home, and getting tattoos.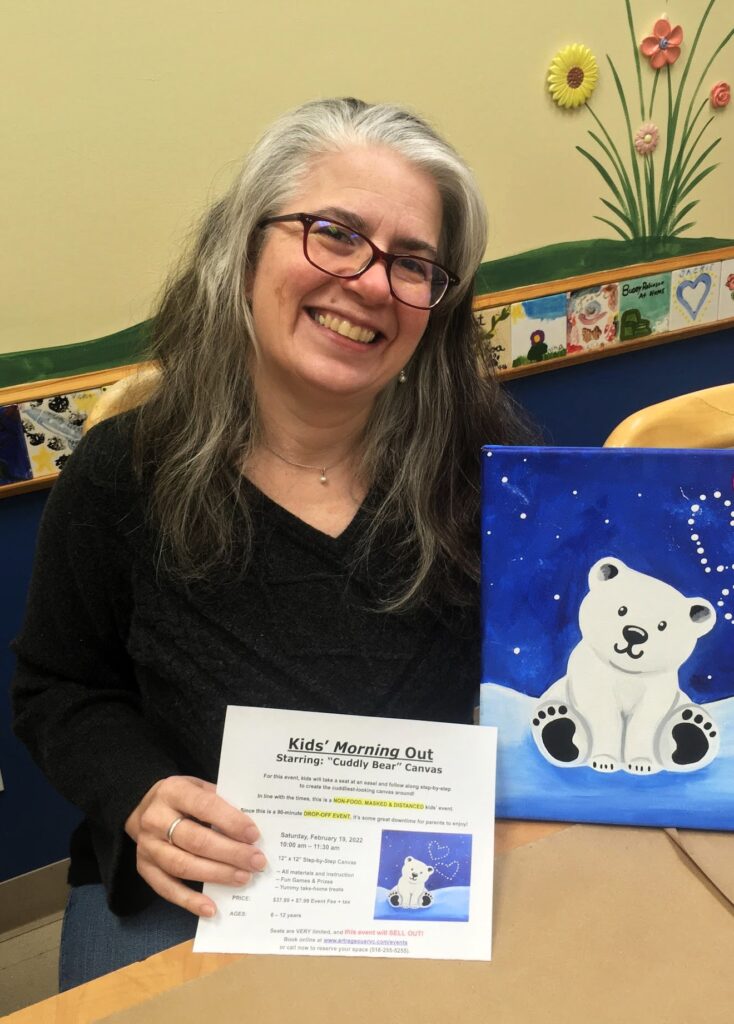 Deborah Zukerman, Marketing & Event Coordinator
I'm Deborah and I wear several hats here -"Marketeer", Event Coordinator and Studio Assistant here at ARTrageous! I help schedule the fun-filled activities and handle the social media posts to keep you informed. You'll always find me with a smile on my face, helping out or admiring our guests' creativity. This is my second time working here - I just love the atmosphere! When I find the time, I LOVE to paint pottery and play board games.  One of these days, I'll find a way to combine the two!