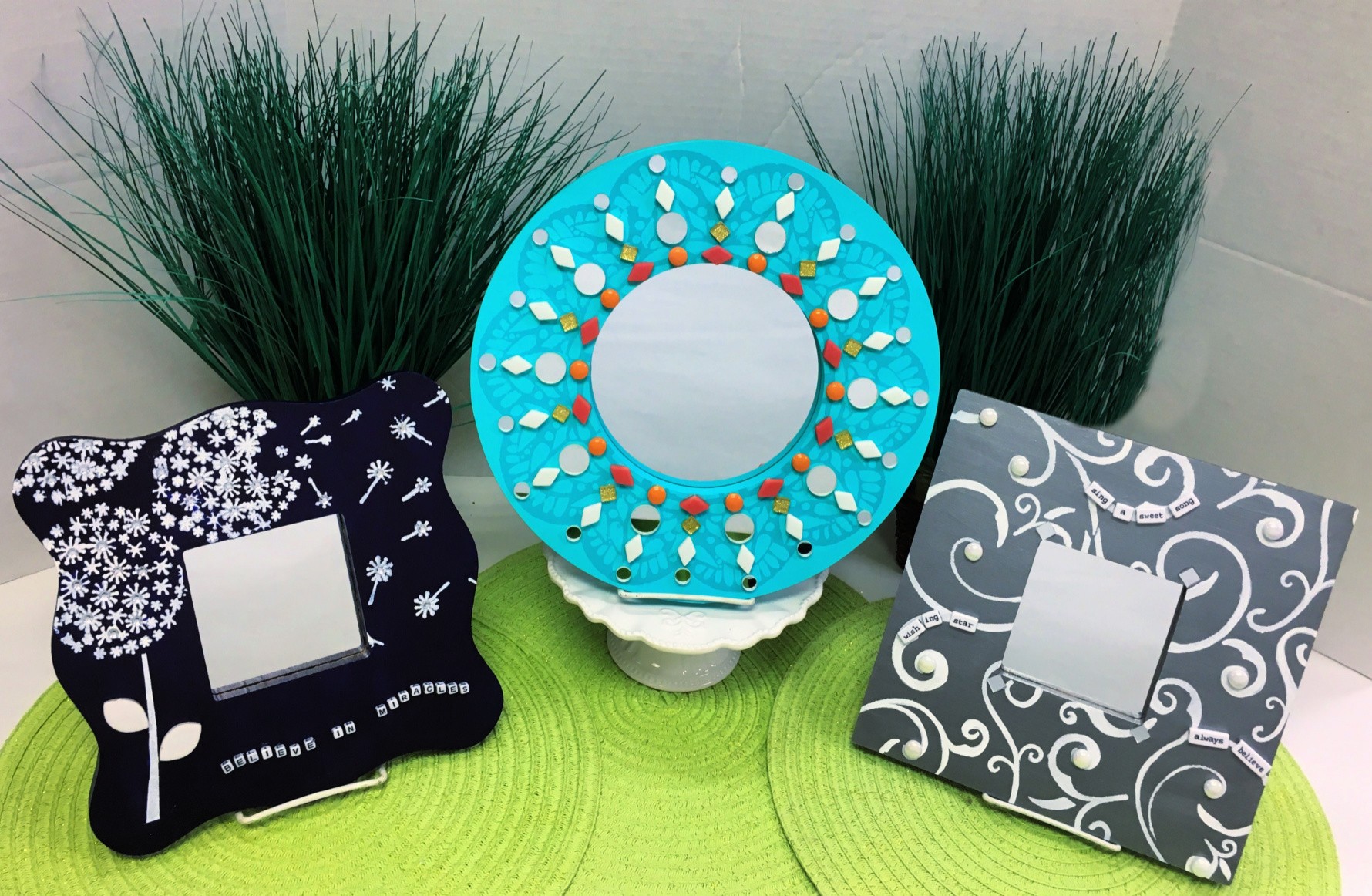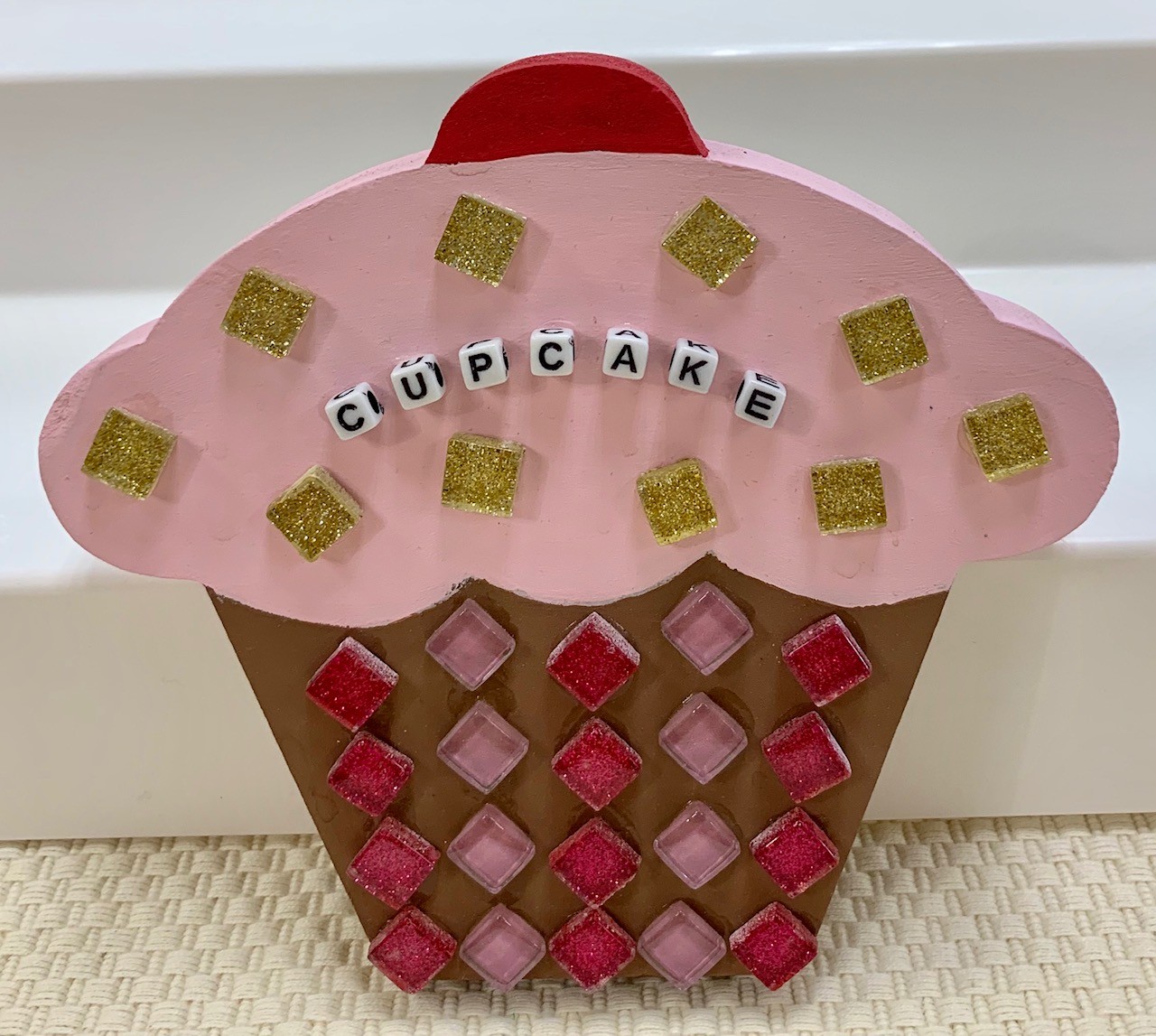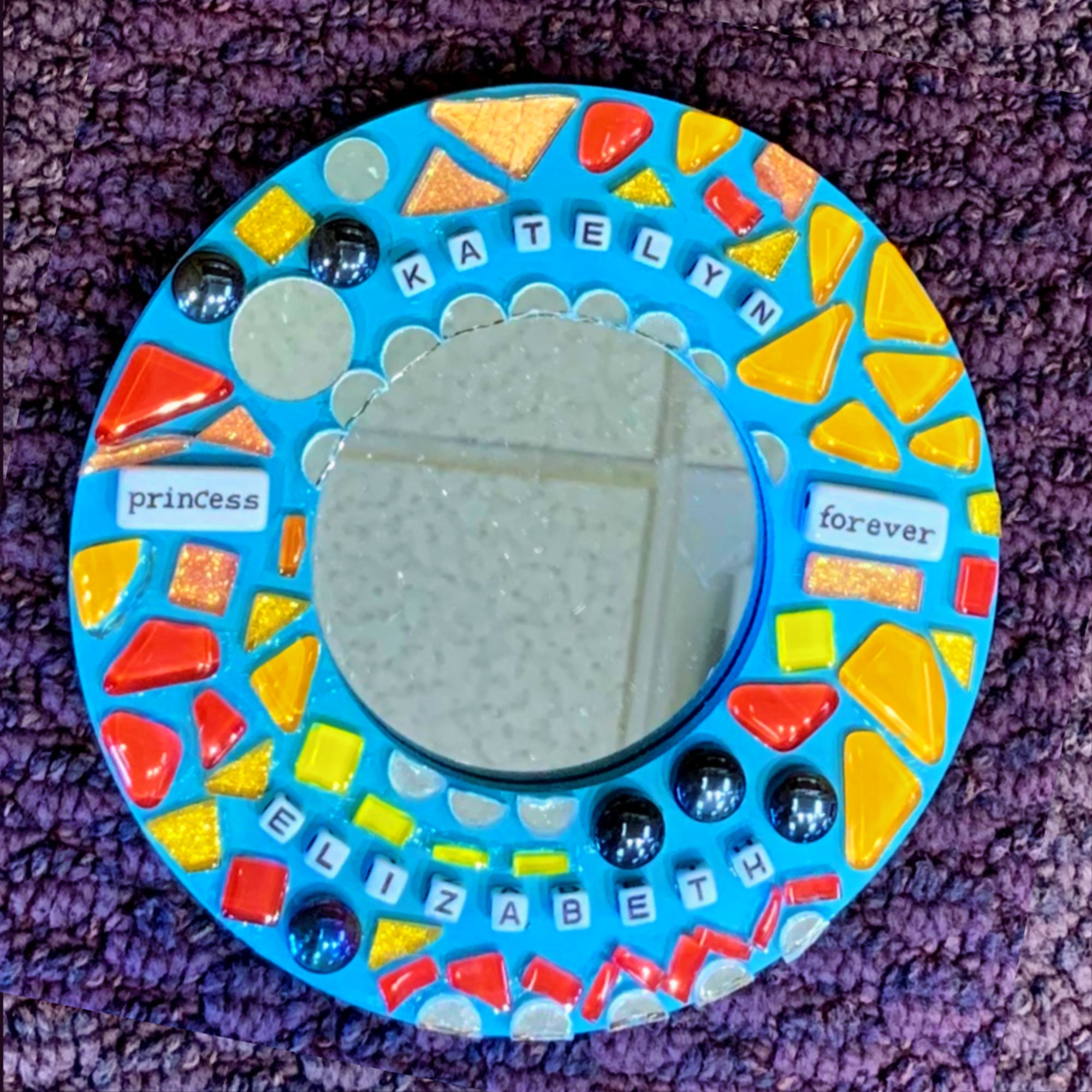 How It Works
Mixed Media
Paint, tile, and done! Mixed Media art combines the joy of painting with the fun of mosaics. Get super creative with you piece … and take it home the same day. PLUS, there's no need for grouting or after-care. A Mixed Media project is ready to display the moment it's complete. It's super fun and easy!
1. Select a Wood Base for Your Project:
We have so many styles to choose from: Fun shapes, alphabet letters, mirrors, picture frames, candle holders, pre-printed with paintable designs, or blank wood canvases.
2. Paint Your Piece
Choose the acrylic paints you'll use as your background color(s). Paint your piece solid or every color of the rainbow – you're the artist!
3. Select and Glue your Accent Tiles
Choose from a huge selection of tiles, beads, mirrors, glass bits, and more, to accent your design. Then bling out your piece to your heart's delight!
4. Take Your Creation Home That Same Day!
As soon as the glue is set (and it sets pretty quickly), your piece complete. Take it home, and admire it with pride. You're a mixed media artist!
MIXED MEDIA QUICK FACTS:
WHEN? ANYTME! You can do Mixed Media Art anytime, on a drop-in basis. No classes or experience necessary … we'll show you how!
MIXED MEDIA PRICES: Mixed Media Art is priced according to the size of the piece.  Projects range from $30-$75.
MIXED MEDIA PRICES INCLUDE: MDF base, design elements, paints, materials, and instruction.
EVEN KIDS CAN DO IT: We have a wide selection of colorful design bits that are kid-friendly and mother-approved!
DRYING TIME:   Acrylics and glue  dry fairly quickly.  However, we have fans and a blow dryer to speed things along if you'd like.  We recommend you WAIT until your paint is DRY and and glue is SET  before you leave the studio.
MIXED MEDIA CARE: Treat it like any other art project in your home: keep it dry, and dust it gently.
Is Mixed Media Art available in ART-TO-GO KITS?  Yes!  Click HERE for more info.