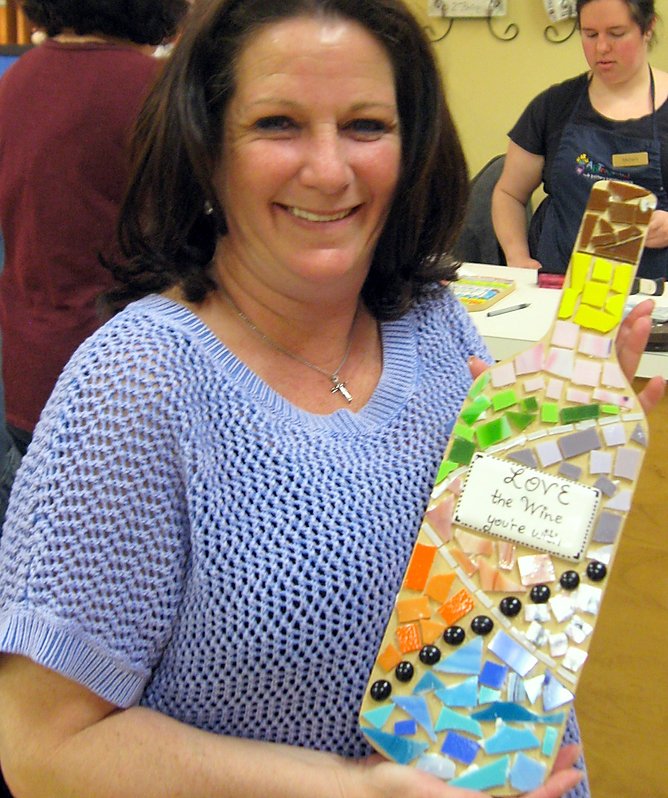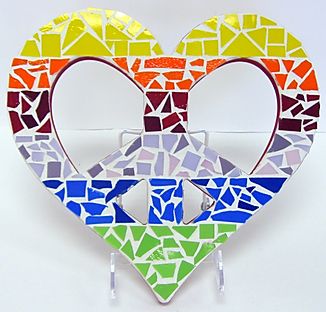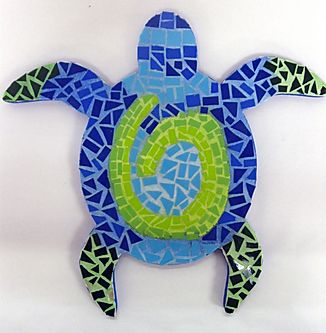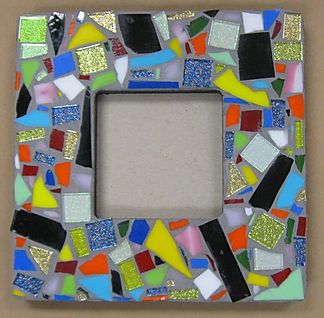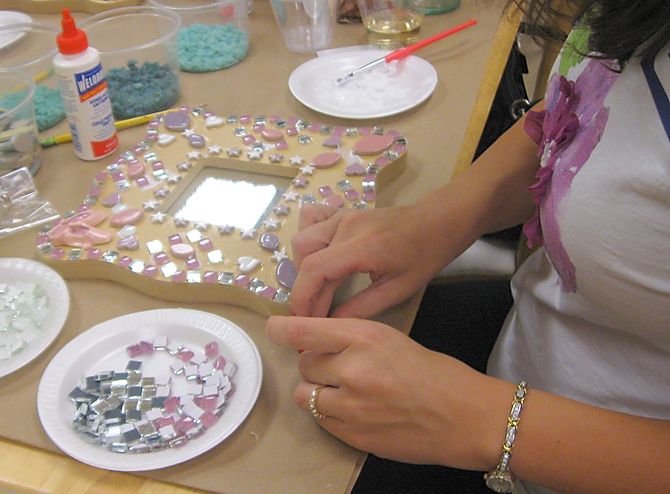 All of the fun, none of the waiting! ​
Looking for a project that's seriously fun and beautiful -- and that you can make and take home the same day? You've come to the right place! Mosaics make incredible home decor and statement pieces. Even better, artists of all ages can enjoy this fun activity. No experience is necessary -- our talented staff can show you how!
1. Select a Mosaic Base for Your Project
Large or small? Functional or decorative? It's up to you! Think of your base as your canvas - you'll build your project on top of it.
You'll start by laying bits and pieces of mosaic pieces on your base. We have a wide variety of beautiful shapes and colors to choose from.
3. Secure Your Design In Place
Once you have your design exactly the way you like it, secure the pieces with a dab of glue. Presto - your mosaic piece is almost finished - just one more step to finish at home!
4. Take Your Creation Home That Same Day!
TAKE IT HOME THE SAME DAY: This is the beauty of mosaic projects - you get to take them home and enjoy them the same day! Our special glue requires just 24 hours of drying time.
FINISHING YOUR PROJECT IS EASY AS 1-2-3!: Once you've allowed the glue to set, you'll follow the instructions on the tub of grout we send home with you to finish your project. No special materials are required - just water, a damp towel, and a workspace! Click HERE to learn how to grout.
MOSAIC QUICK FACTS:
CREATE WITH MOSAICS ANY TIME!  ARTrageous is open 7 days a week, and you can drop in and do a mosaic piece any time.
MOSAIC PRICES: Mosaics are priced according to the size of the piece. Projects range from $30-$75.
MOSAIC PRICES INCLUDE: MDF base, design bits, materials, instruction, and a take-home grouting kit with instructions.

EVEN KIDS CAN DO IT:  We have a wide selection of mosaic pieces with smooth edges that are perfectly safe for little hands.

MOSAICS ARE BEAUTIFULLY DECORATIVE: Mosaics can be used as home decor pieces, plaques, trivets, picture frames, mirror frames, and more! 

FIRING TIME: NO firing required!  Take your piece home the same day!  This makes mosaics the perfect solution for last-minute gifts, out of town guests, and more. 

WE CAN GROUT FOR YOU!: Our artsy crew can professionally finish your project. Grouting costs range from $16 & up per project, based on the size of the piece. Grouted pieces are ready for pick-up in 2 weeks, unless otherwise noted. 

MOSAIC CARE: Treasure your mosaic projects! Do not use them to serve food or display them in a damp area. Do not get mosaics wet.

Are Mosaics available in ART-TO-GO KITS?  Yes!  Click HERE more more info.