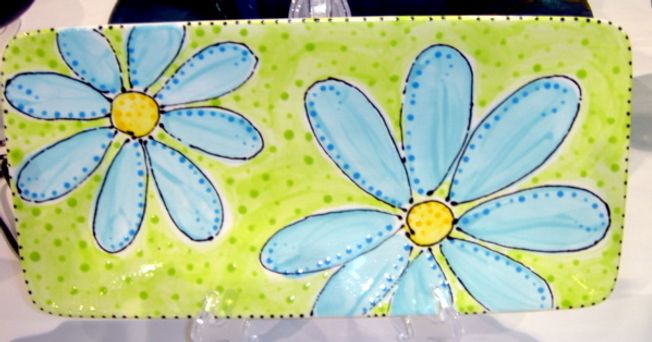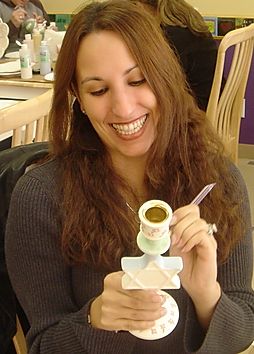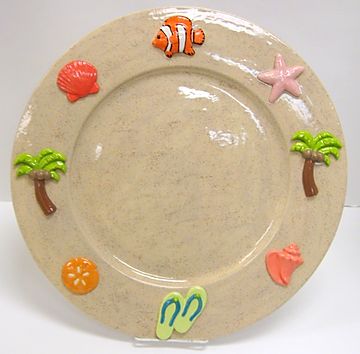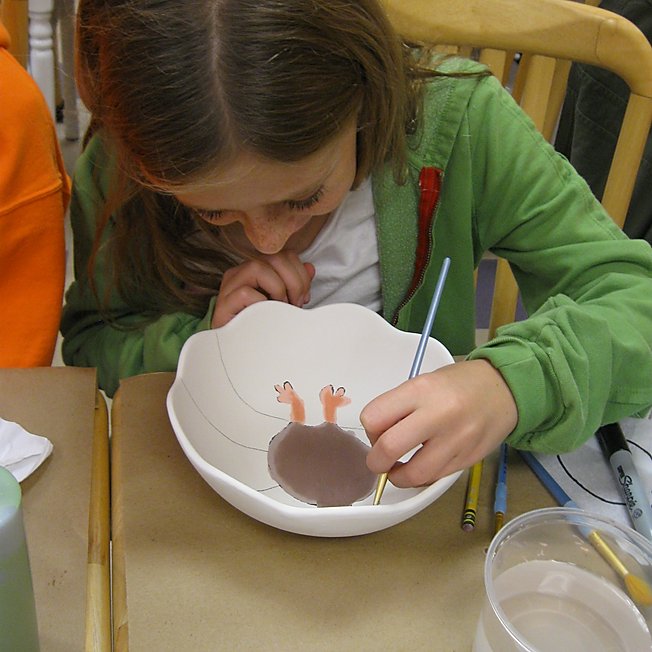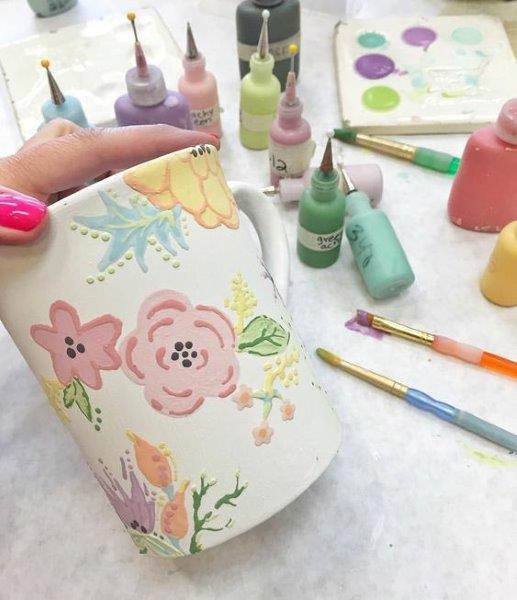 Pottery Painting is as easy as 1-2-3, and we'll show you how!
​No experience or artistic ability is necessary - our staff will be there to help every step of the way. Plus, we've got lots super-simple tools and idea books to get your creative juices flowing.
Functional serving pieces: dishes, bowls, platters, and mugs
Kid favorites: banks, boxes, animals, and sports items
Home décor: picture frames, vases, and desk sets
And an ever-revolving lineup of festive seasonal items!
Choose from more than 60 super shades, like "Candy Apple Red", "Blue Yonder", "Purple-icious", and "Orange Ya Happy"!
Drop your inhibitions, color outside the lines, finger paint, splash, splatter, and experiment. We have lots of fun ways to get a great result, like sponging, stamping, and stenciling. Our staff will show you how ... it's easy!  You're here to have F-U-N, and remember: there are no mistakes in art!
4. LET US HANDLE THE REST!
Once you've finished, just leave your pottery with us. We'll glaze and fire your creation to turn it into a unique and food-safe ceramic masterpiece!  Fired pottery pieces are (usually) ready for pick-up in two weeks.  (We'll give you a pick-up date, no worries!)
Pottery Painting Quick Facts:​
NO ADDITIONAL FEES! The price of the pottery includes:  Use of all materials, glazing, and firing.  There are no hourly fees or additional charges -- just pottery + tax.
WHEN? ANYTIME!: Pottery Painting is always available by reservation, and sometimes on a drop-in basis.  No class is required ... we'll show you how!
POTTERY PRICES: range from $10 for small items, to $75 for our jumbo platters.  An average price is in the $25-$35 range for kids pieces, mugs, dessert plates, cereal bowls, spoon rests, napkin holders, hot plates, ring holders, and pieces in that size-range.
POTTERY PICK-UP:  Unless otherwise specified, your fired pottery will be ready for pick-up in 2 weeks.  We do not call you when it's ready.  Just come in on the "promise date" to pick it up.
POTTERY CARE: Treat your fired art lovingly. Since you made it by hand, we recommend you care for it by hand: hand wash with mild soap, and avoid using your piece in the oven or microwave.
POTTERY PAINTS DON'T STAIN:  They easily wash out of clothing, so no smocks or aprons are necessary.
Is pottery painting available in ART-TO-GO KITS? Yes! Click HERE for more info.