At ARTrageous, we PUT THE "ART" IN PARTY!
Pottery Painting for Scouts
Experience the excitement of POTTERY PAINTING - Turn a piece of plain bisque into a unique ceramic creation!
Learn simple steps to ceramic success, and paint your own work of art. We'll glaze and fire your piece to a bright, shiny gloss... and you'll pick up a food-safe, one of a kind, "Wow! That was fun!" ceramic masterpiece.
​​
Project Ideas:
Official Girl Scout Pottery (see photo)
Mug, dessert plate, cereal bowl
Tile trivet, mighty tots
Trinket box, banks, figurines
Collectible animals, 6" letters
Ornaments, coasters, magnets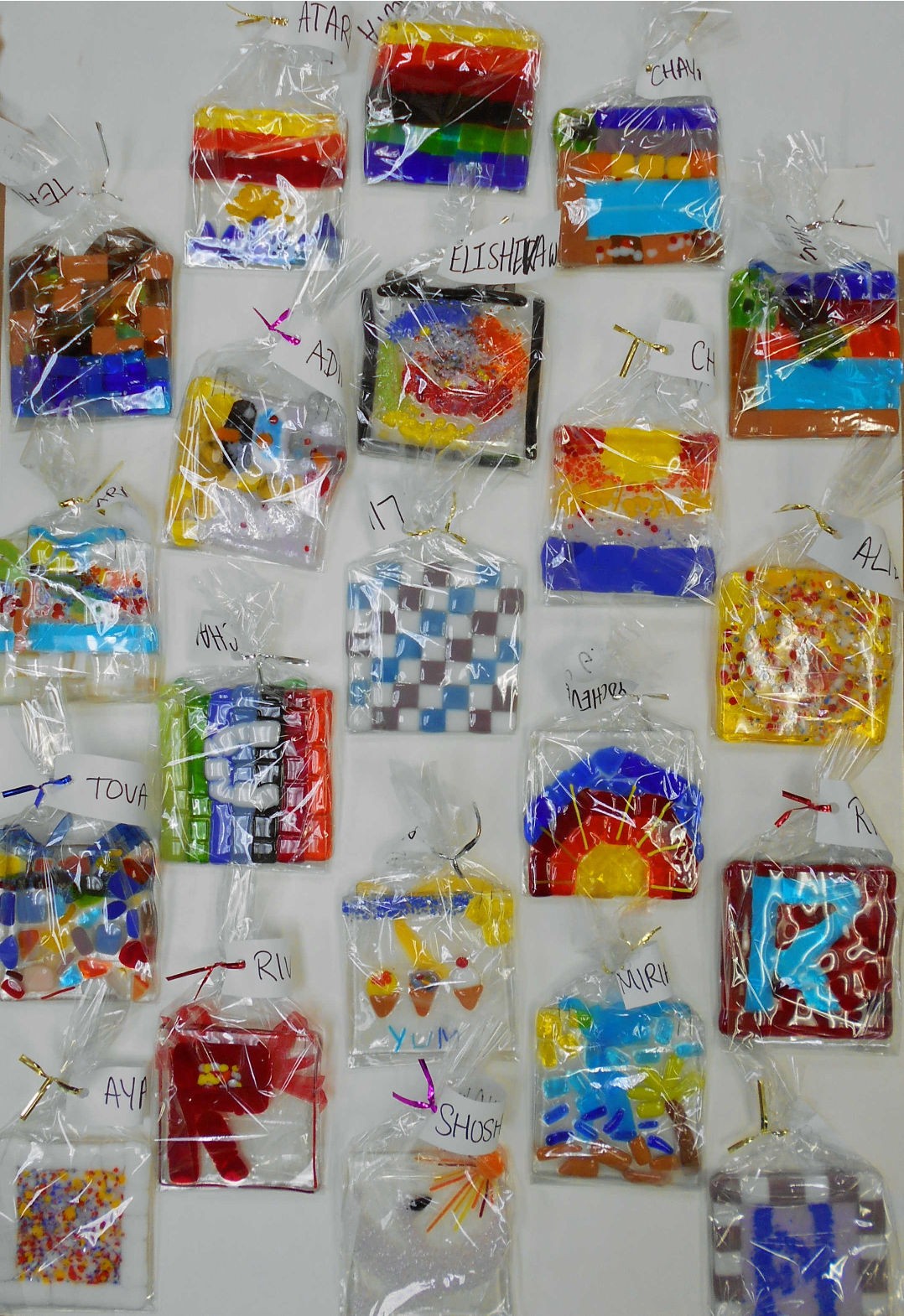 Try our exciting Glass Fusing center! Combine colorful glass pieces to create kiln-fired, Murano-look art glass.
Fired glass can be shaped into glittering serving ware, ornaments, candle holders, sparkling jewelry, and more. The possibilities are endless, and the fun is addictive!
Project Ideas:
6" square glass artwork with feet
3" Ornament
4" coaster, picture frame, pendant, ornament
2" Glass magnet
(Slump your piece and shape it into a dish or candle holder for a small additional fee)
Clay Handbuilding for Scouts
Experience the textural feel and creative possibilities inherent in a lump of clay.
Troops can learn:
Slab rolling
Clay stamping
Pot coiling
Wedging
and more
Project Ideas:
Wind chime, bird house, dish, bowl, candle holder, vase
Pinch pot, coil pot, gingerbread pendant with necklace, trivet
Ornaments, magnets, coaster
Once the piece has been built, your troop will paint their masterpieces. We'll glaze and fire it to create an everlasting, hand-made earthenware treasure.
Perfect for
Troop outings
Art badge fulfillment
Mother's & Father's Day gifts
Ornament parties
Christmas/Chanukah parties
Year-end parties
Troops can:
Tour our kiln room
Learn how pottery and glass are fired
Work toward an Art or Ceramic Badge
OUR SPECIAL GIFT TO YOU:
An ARTrageous Fun Patch for every participant!
LIMITED TIME OFFER: 10% Discount for Scout Troops on all non Girl Scout Pottery!