At ARTrageous, we're proud to be active members of our community. Below, you'll find a sampling of the ways we've been honored to be recognized through the years!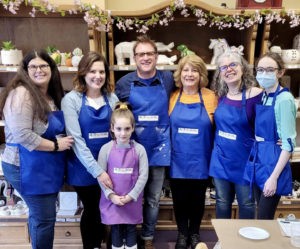 Featured on NBC's "George to the Rescue"
Artrageous was featured on the NBC human interest and home improvement show, "George to the Rescue", along with a local Oceanside family.  The fabulous pieces created in our studio were included in the big home improvement reveal!
Check out the episode here!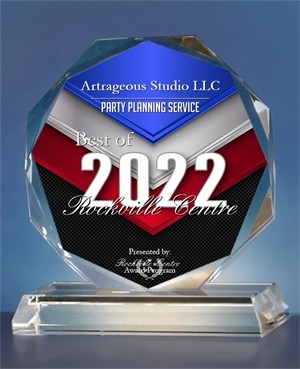 Winner, Rockville Centre's Best
Business Award: "Party & Event Category"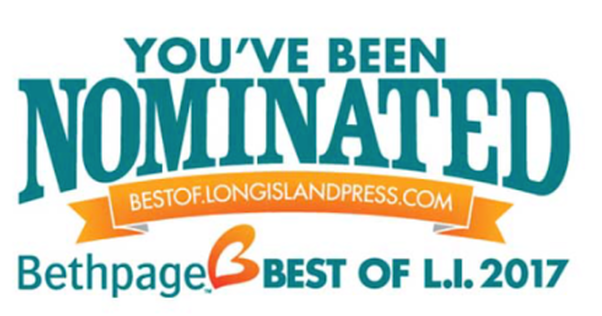 2017 Bethpage Best of Long Island:
"Best Art Space on Long Island"
Entrepreneur & Professionals
Who's Who Registry "Honors Edition"
Member; Karen Rifai, Owner, ARTrageous Studio LLC
Winner, Mayco Colors Competition:
Name-That-Red: "Candy Apple Red"
Celebrating the introduction of brilliant, non-toxic red glaze into studio use.
Winner, Mayco Colors Gnome Design Competition: "The Human G-Gnome"
Winner, Mayco Colors Photo Technique Design Competition: "Our Championship Season"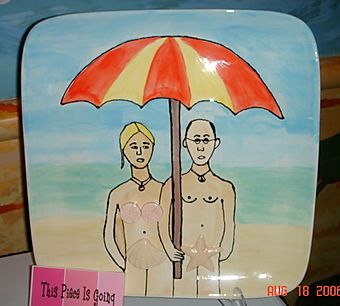 President's Award Winner, Contemporary Ceramics Studio Association: "American Gothic at the Beach"
Annual Contributor:
Contemporary Ceramics
Studio Association Art Auction
Event raises $25,000-$35,000 annually, and has benefited:
​The Susan G. Komen Foundation for Breast Cancer
The Vera Bradley Foundation for Breast Cancer
St. Jude's Children's Hospital
Many ARTrageous auction pieces have been elevated for special recognition, including:
"Pretty in Pink" Pottery Suite and "Nightlights in Paradise" Glass Art.